For Immediate Release
March 9, 2020
NAPCO Security Technologies, Inc.
333 Bayview Avenue
Amityville, NY 11701
1-800-645-9445 x477
mclark@napcosecurity.com
New StarLink Cellular Solutions Full Line Brochure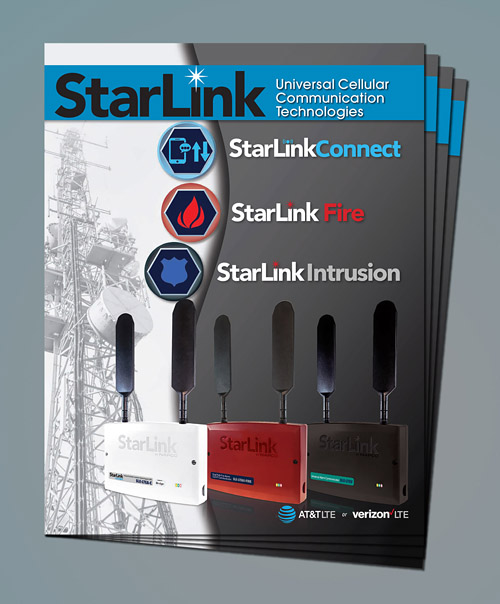 Amityville, NY – Napco Security Technologies, Inc., introduced a new full-line brochure on its class-leading StarLink® Cellular Solutions for commercial fire, connected business/home and intrusion alarm applications.
StarLink Full Line Brochure (A766), is downloadable online, and contains specs and ordering info. on all StarLink models & accessories, StarLink, StarLink Connect, StarLink Connect DL, StarLink Fire, including new signal strength tester tool and optional Omni-Series™ extended indoor/outdoor antennae. It also contains information on two new award-winning panel products with StarLink Inside™, i.e., with StarLink Cell Communicators onboard, such as FireLink FACPs and iSecure All-Inclusive Cellular Alarm Systems.
Ask for StarLink cellular solutions today at your local distributor, or for more info. contact your local Sales Representative or Napco Customer Service or at 1-800-645-9445. For free local training classes please also consult our training schedule www.napcosecurity.com/seminars.
About NAPCO Security Technologies, Inc.
NAPCO Security Technologies, Inc. (NASDAQ: NSSC) is one of the world's leading manufacturers of technologically advanced electronic security equipment including intrusion and fire alarm systems, access control and door locking systems. The Company consists of NAPCO plus three wholly-owned subsidiaries: Alarm Lock, Continental Access, and Marks USA. The products are installed by security professionals worldwide in commercial, industrial, institutional, residential and government applications. NAPCO products have earned a reputation for technical excellence, reliability and innovation, poising the Company for growth in the rapidly expanding electronic security market, a multi-billion dollar market.