For Immediate Release
March 2020
NAPCO Security Technologies, Inc.
333 Bayview Avenue
Amityville, NY 11701
1-800-645-9445 x477
mclark@napcosecurity.com
Continental Access Adds New Regional Sales Manager To Support Midwest Integrators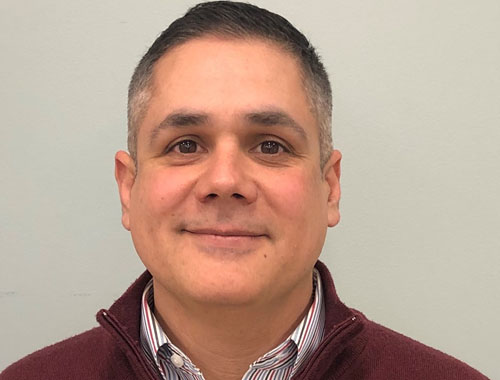 For Immediate Release, Amityville, NY – Continental Access, a division of NAPCO Security Technologies, Introduces new Midwest Regional Sales Manager, Rob Etmans. Rob comes to Continental after years of working for one of Continental's integration partners in the Wisconsin area, and as such has real-world, solid experience selling, installing and servicing Continental products.
Continental Sales Director, Ron Kandcer said, "We are excited about what Rob can do to help our partners grow. In the next few weeks Rob will be reaching out to all of our partners in the Midwest to introduce himself and to begin a new chapter of sales support for each of you." Rob is skilled in system design, estimating & project management, local and regional building codes, and has a strong engineering and IT background.
Known for its enterprise security & access control management platform, with low TCO, scalable for a few to thousands of doors, CA4K, Continental Access also offers its own high-performance, long-lived hardware, including field-upgradable conventional, POE and wireless controllers. Feel free to contact Rob Etmans, Regional Sales Manager, based in Racine, WI, for assistance with new product introductions, technology selection or bids, in MN,KS,WI, IL, ID, IO, MO, NE, ND, SD, OH, KY, MI, at retmans@cicaccess.com or cell 631-793-4636 or Continental Access at 1.800.645.9445, www.cicaccess.com
About NAPCO Security Technologies, Inc.
NAPCO Security Technologies, Inc. (NASDAQ: NSSC) is one of the world's leading manufacturers of technologically advanced electronic security equipment including intrusion and fire alarm systems, access control and door locking systems. The Company consists of NAPCO plus three wholly-owned subsidiaries: Alarm Lock, Continental Access, and Marks USA. The products are installed by security professionals worldwide in commercial, industrial, institutional, residential and government applications. NAPCO products have earned a reputation for technical excellence, reliability and innovation, poising the Company for growth in the rapidly expanding electronic security market, a multi-billion dollar market.