For Immediate Release
November 9, 2021
NAPCO Security Technologies, Inc.
333 Bayview Avenue
Amityville, NY 11701
1-800-645-9445 x477
mclark@napcosecurity.com
CBC and NAPCO Security Technologies Announce Strategic Business Alliance Delivering an Intelligent Integrated Video Solution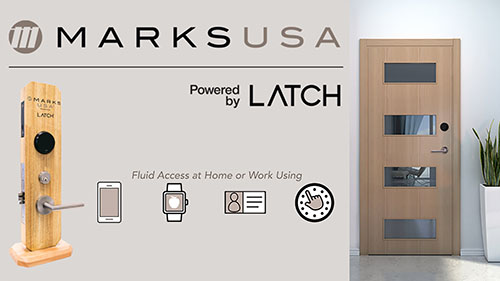 November 9, 2021, Cary, N.C. – CBC AMERICA, a leading manufacturer of intelligent security systems and the parent company of Ganz, announced today a strategic business alliance with NAPCO Security Technologies, Inc. (Nasdaq: NSSC), one of the world's leading solutions providers and manufacturers of technologically advanced electronic security equipment including intrusion and fire alarm systems, communications, and enterprise-class access control and door locking products. This collaboration will deliver an intelligent video solution with the integration of Ganz CORTROL Video Management Software with Napco Access Solutions & the Continental Access Control Platform.
"Customers want to be able to control their security systems and access control from one place, but systems are growing in size and complexity." according to Keith Sowa, Director of Product Development, Ganz Security. "This union allows the management of complex systems with a user-friendly and straightforward architecture leaving all the hard work to the automation." Rich Goldsobel VP of Napco Access/Continental, added, "The convenience and time-savings realized associating cameras and pre/post video clips with door/reader activations across the systems, eliminates the need to arduously scrub through video archives blindly; plus customers also find the pop-up camera alerts on alarm or events, such as a forced door, make the system far more intuitive."
See a live demo of the Ganz and Napco Access Intelligent Video Solution featured at ISC East NYC next week Nov 17 & 18, Napco Booth 903 and Ganz Booth 531. Ganz CORTROL VMS offers two-way integration and provides a unified interface between NAPCO Access and Security Systems, running within the Continental Access control platform. This high-level, intelligent union optimizes the end user's control of the system and allows proactive scenarios to operate system-wide. For more information go to ganzsecurity.com/napco.
About Ganz
Ganz Security is a global leader in designing, developing, and manufacturing world-class intelligent security solutions. The Ganz brand offers integrated system architecture across multiple market segments, including CORTROL video management software, video analytics, and AI, biometric access control systems, and supporting devices. With millions of network systems and camera installations globally, we continually set the standard for innovation, quality, and value.
About NAPCO Security Technologies, Inc.
NAPCO Security Technologies, Inc. (NASDAQ: NSSC) is one of the world's leading manufacturers of technologically advanced electronic security equipment including intrusion and fire alarm systems, access control and door locking systems. The Company consists of NAPCO plus three wholly-owned subsidiaries: Alarm Lock, Continental Access, and Marks USA. The products are installed by security professionals worldwide in commercial, industrial, institutional, residential and government applications. NAPCO products have earned a reputation for technical excellence, reliability and innovation, poising the Company for growth in the rapidly expanding electronic security market, a multi-billion dollar market.